Get Involved in the Library!
There are so many ways to get involved in the library! Either by donating your time or giving book or financial donations, we appreciate each and every bit. Without you, the library would be a lesser place. The library truly is a community place!
Find out what is going on by signing up for our Newsletters or picking up a Library Links quarterly bulletin - maybe an event or group will spark your interest!
Donate time by joining the Cedarburg Friends of the Library! Our Friends raise funds by organizing book sales, shredding, and dining out events, as well as the community read event, Cedarburg Reads.
Fill the Shelves in the library! If you shop on Amazon, you can use our Smiles program to add books to our library.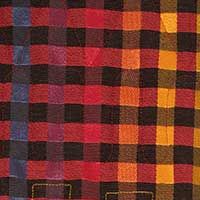 Volunteer with the Friends
Join a lively bunch of folks who love to be part of the library and the Cedarburg community! Experience the results of your time and effort by seeing programs happening and folks checking out new materials.
Find out more!
What's Inside