Book Clubs
Quarterly Book Club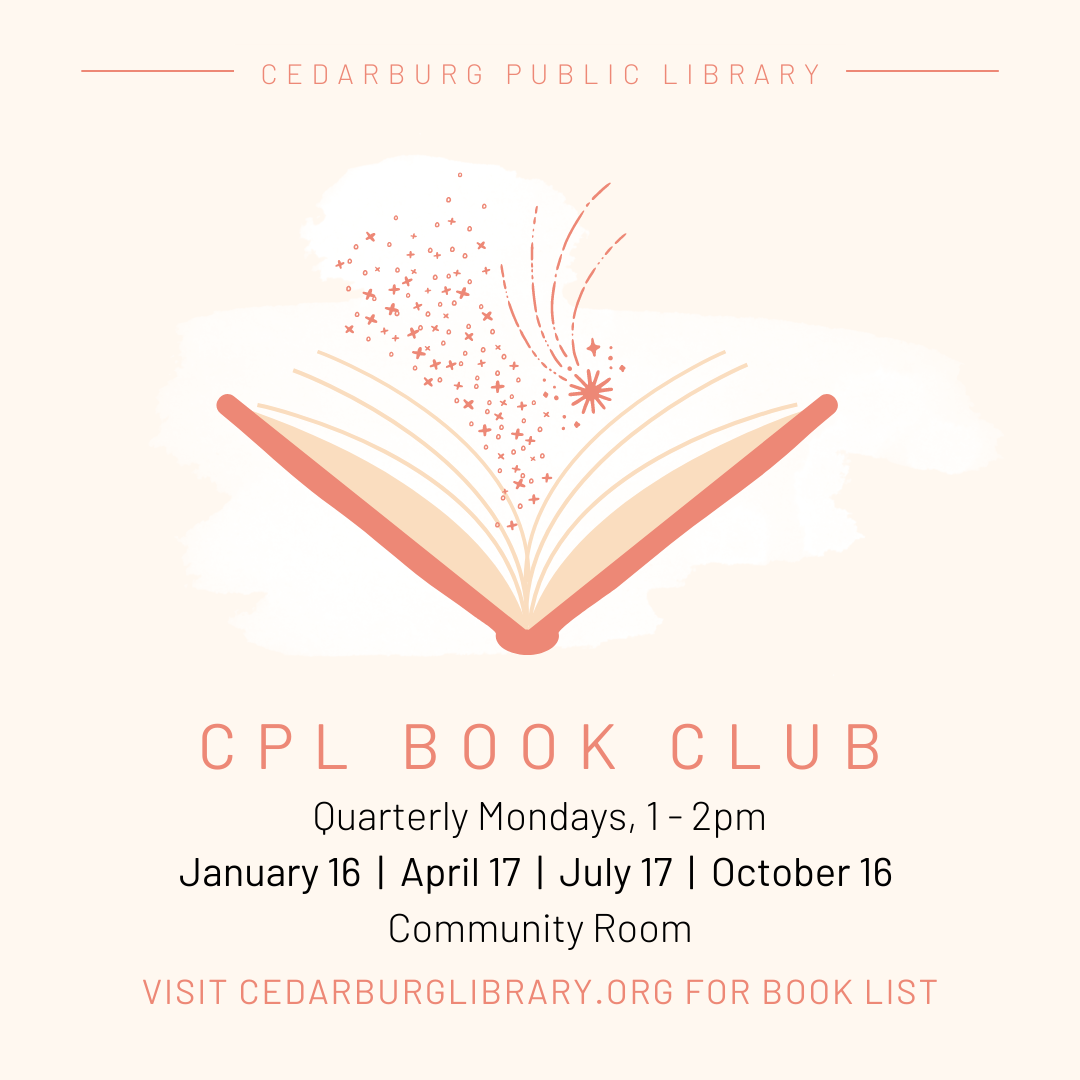 The regular book club meets quarterly on Monday afternoons in the Community Room to discuss both fiction and nonfiction titles in various genres. Books will be available to check out from the Circulation Desk in advance.
2023 Book Club Meetings
Quarterly Mondays, 1-2pm, Community Room
Monday, January 16
Monday, April 17
Monday, July 17
Monday, October 16

Cedarburg Reads featured title (TBD)

Whatcha Readin'? Book Club
2023: Last Monday of every month, 6-7pm, Community Room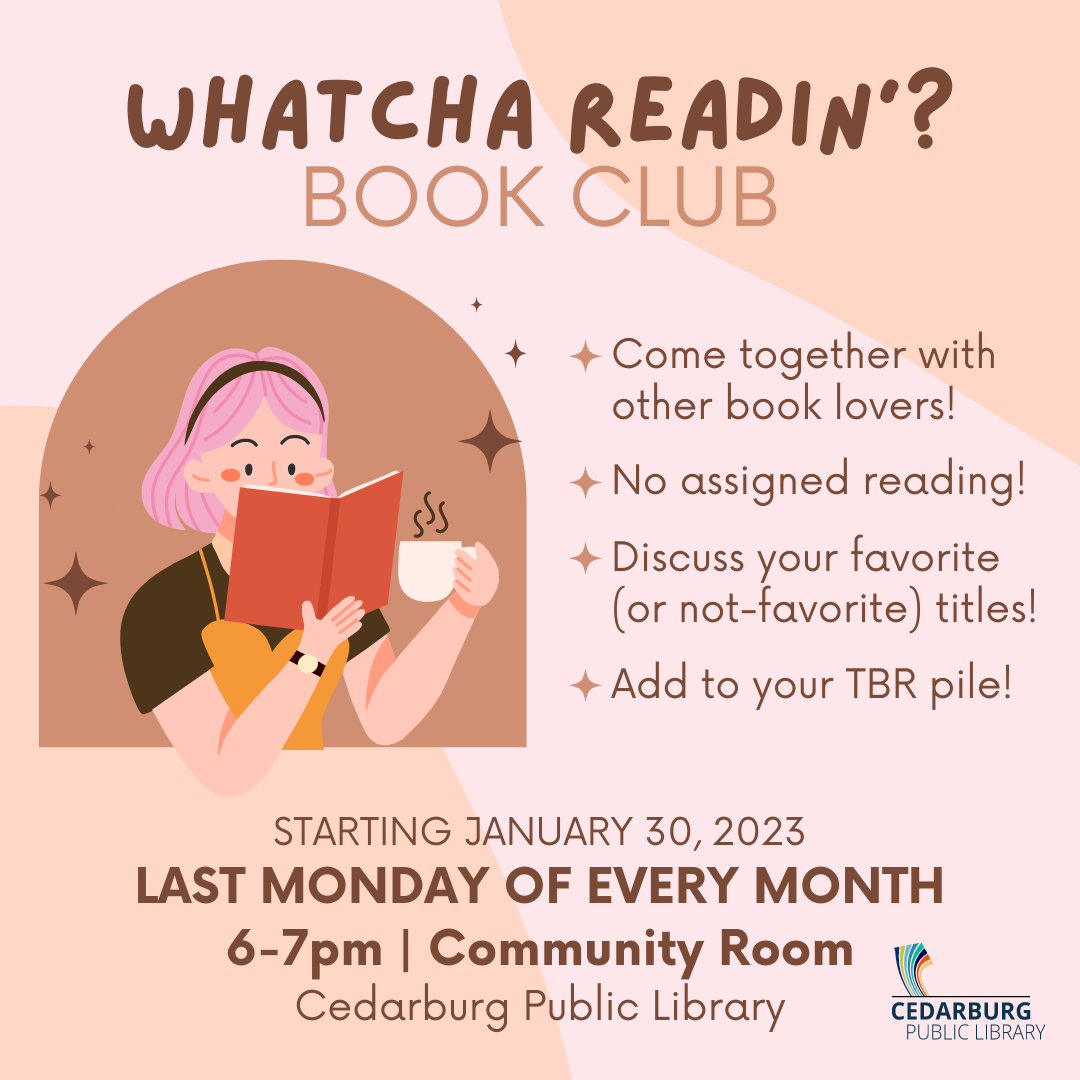 Beginning in January 2023, this book club will meet on the last Monday of every month. It does not have an assigned title for each meeting. Come together with other readers and book lovers to chat about titles you've been loving (or hating!) and get suggestions for your "To Read" list.
Book Club Kits
The library also offers book club kits for checkout. Each kit contains a number of books, a discussion sheet, and other info about the book or author.
To get more information about book clubs, please contact Allison Wray at (262) 375-7640 x206 or email at: awray@cedarburglibrary.org.