Blog
Contributors
Audience
Subject
CPL Kids Radio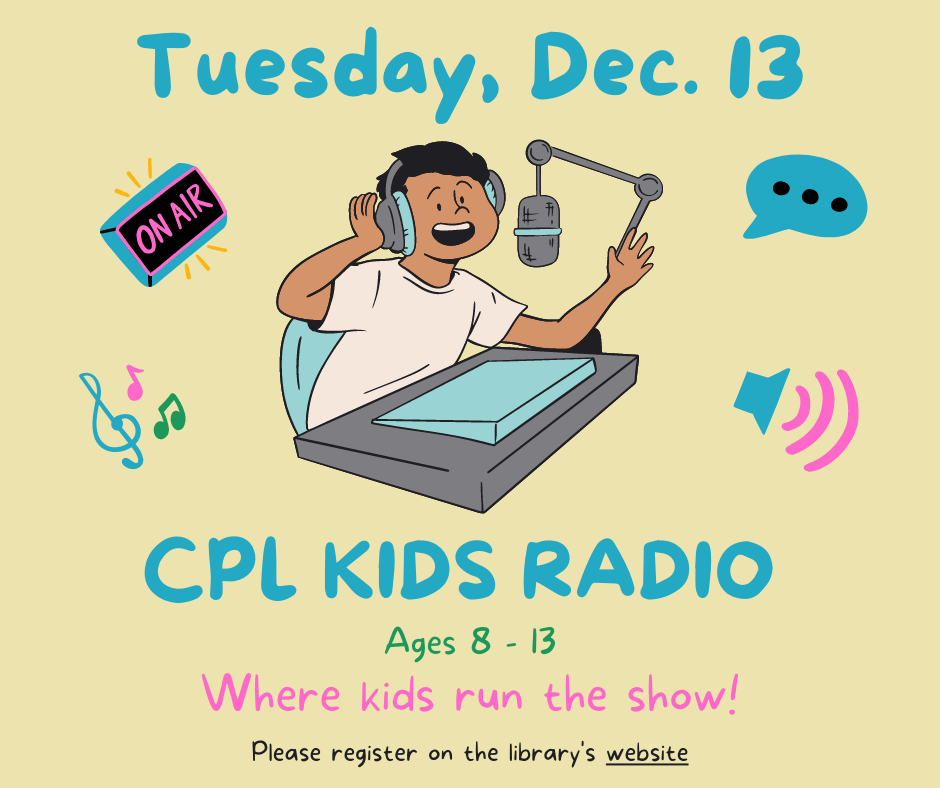 Have you ever wanted to learn how to create your own podcast and broadcast it live on the radio? Get ready to experience what it's like to be a real podcaster at the library and join us on December 13th for our CPL Kids Radio Show!
Meet us in the radio room once a month from 4:00PM - 5:00PM and you'll get the chance to create a 20 minute podcast with your peers. Come prepared with your favorite joke, play your ukulele, or perform a dramatic scene from your favorite movie. This program is for kids ages 8-13 and registration is required.
We hope to see you there!